In the past 15 years I have worked under many project managers for internal projects and have come across different personalities that they exhibit in their roles. Since then to now being the project manager myself, I always keep these important lessons in mind so as not to be end up being the worst Project Manager. Trust me but there are very simple ways with which you can be the worst project manager and you won't even realize it until either the project, a company or you yourself face the failure!
There are pretty simple ways you can be the worst project manager. It hardly takes few seconds to turn you into one but it takes longer to realize what you have turned into. If I wish to write this blog to describe what it takes to be the best project manager, the list will go on like anything, however I chose the other way round, because it takes very few steps to be the worst project manager and I can easily complete this blog post in fewer simple lines!
So here it starts…
Be totally non-technical and out of the subject
Well, if my boss has identified meas a project manager, its because I am the most talented and effective person! Well, this is like fooling myself! The success of the project depends on how technical you are in the subject matter! But who cares? It's the best ever opportunity I have got to lead the project and the project team and if I have right people under my arms I can do it effectively! Even if I don't the subject and its technical core, I don't give a damn! I know presentations and talks and I am best at doing the puppet lessons and repeating them in front of my client or bosses! What? People think that my job is redundant and I do not add any values to the team? You know what I am gonna slap them out with my nice talks and sparkling words!
I have that constant fear that somebody more technical in my team may overtake me if I share everything to him/her and keep them updated about everything that's happening. So I'll share only things that are irrelevant and insignificant. That way I still appear to be the best manager who shares all the information while holding on to the core stuffs so none of subordinates ever think of taking me down on the information. What if somebody is trying to be smart and trying to mesmerize the management with their inputs, well, I'll shut his mouth down by interrupting him and talking all the non-sense that is closer to the trash! And its very easy, trust me, just remember some easy management jargon and keep on saying common sentences such as "We are working on it", "We are driving it with passion and hard work"…
Keep the best talent to yourself no matter what they want
You know I am the best manager cuz I value the talents, ….. just by holding them to myself! What if they want to seek for other opportunities in the organization or outside, well, let me just make them get a fear that they can't get the best job ever, anywhere! As long as I have good talents who are having fear  about their jobs, my projects are successful! I just get them work to the core, having no mercy at all! What if they ruin their whole career? Well, I don't care as long as I make mine!
Be the boss, not the leader
Project Managers are bosses and not leaders. We are not needed to have core competency cuz we are the best people managers! I am the boss! I am an upper tier class person, so I can't have lunch with my team, neither can I have the short tea breaks! Why? Well, if I do it then the team gets pestered and surely going to take me for granted. If I keep my bossy looks and make them feel that I am the authority they should fear for then I am going to have the best project team ever!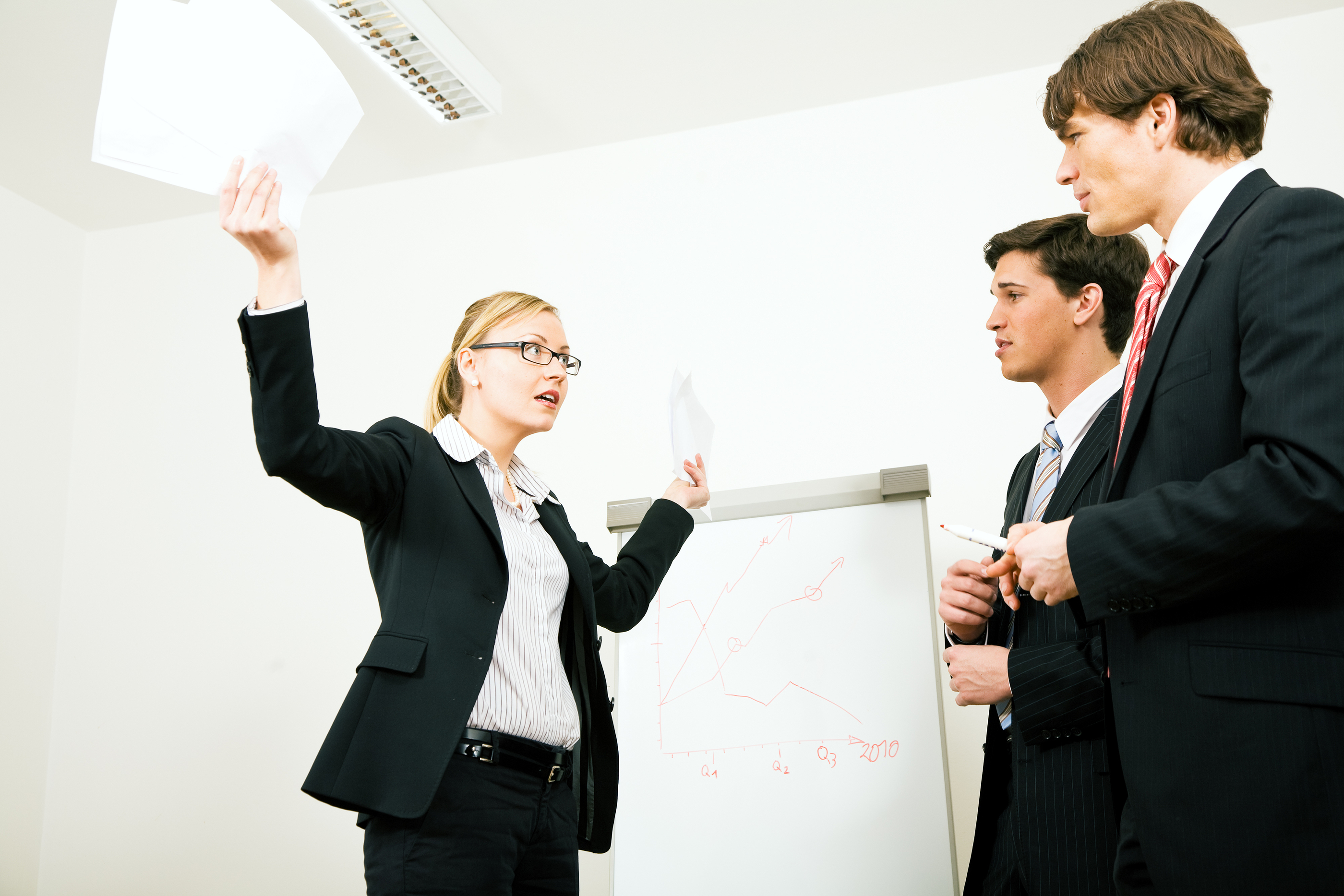 Especially, that technical guy! Everything is bullshit and what I know is what it is! Well, I have read it somewhere on the internet that coffee is solid then how come this guy say that it is liquid? If trust anyone, that guy is going to assume me and then going to take advantage of it! So never trust anyone!
Appreciate your soft corners
John is my informer! He keeps updating me about what people are talking about me in the team. If I appreciate him, I'll have better hold of the team! And Julie, who just joined in the team with her vivacious looks, she's favorite to me! Well, I know that this year when there are appraisal rounds happening I am going to place John and Julie at the top of the list!
Self-respect, what is it?
A resource is a resource! It's just like my printer or a coffee machine. A resource is working for me and not for the project or the company! So I need to get this work done from them before the timelines are hit. They are not realistic? Well, I have a whip which will make it then!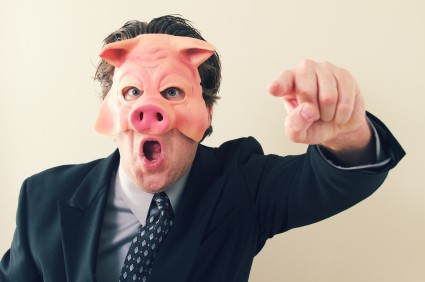 Focus on what your boss or client wants and not what is feasible
The client is so much excited about my new idea (yeah, Peter's idea but of course he's my resource so it is ultimately my idea, isn't it?) and they want us to have the prototype ready by tomorrow. Peter had told me that it will take at least a month but look, who's the boss here! And you know what? I am the man of impossible things, so I am gonna put my guys head down for the whole day tomorrow and going to make it possible in a day! That way Management will again know that I am the most efficient and the best project manager in the whole organization!
Everything is possible at any time
Constraints? Haven't heard about them ever! Well and as you know I am the man of impossible things! So for me everything is possible! I can ask Peter and Susan to work from home while I enjoy my vacations in Hawaii. By the time, I come back, Peter (who's already feared about his job) will make sure that it's done! Well, I have proved it again that I am the best Project Manager!
Blame it for failure and take the success
What? The project is failed!? Peter, why did you give me the unrealistic timelines and promised to make the project in hurry that we forgot the core of this? Everybody here! Peter is responsible for this project! Peter, you have disappointed me so much and I have convinced management to give you another chance, but you know even this time I can't give you any promotion or increment!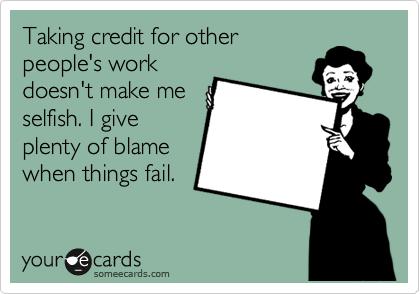 Ladies and gentlemen, what if we have failed in this project but you know what! I have made the success in the other project! It is all my toil and hard work that finally we are able to accomplish the project within stipulated time and client has appreciated it so much that they have given another project to us to work on! Thank you management for trusting me!