With a new year, comes a chance to start afresh! At Santronix, we always believe in Renewal. Every year unfolds new challenges and a new renewal opportunity to us! In the coming year, we are going to bring out more technical stuffs includes apps, Internet of Things (IoT) solutions, Technology blogs, and much more. Yes, we are rejuvenated and exhuberant than never before!
To give a flavour of what we have in store for next year, so that you stay connected to us all the time, here is a compendium of what we have renewed for 2017.Year 2017 has a major shift in our strategies and goals possible with a twofold bigger & team than earlier and we wish to make it even more!
Our Vision
We want to keep our vision very simple focussing on what we aim to achieve. Our vision statement clearly depicts our goal and priority
"Create innovative products and offer best in class services for customers by transforming from IT to an Internet company"
Our Core Values
Every business needs core values to work on so do we have ours outlined! Our core values delineate our behaviour and action, leading us in the path of our vision and will aid in shaping our culture thereby reflecting our core traits. Our core values will help us align with our goal for 2017!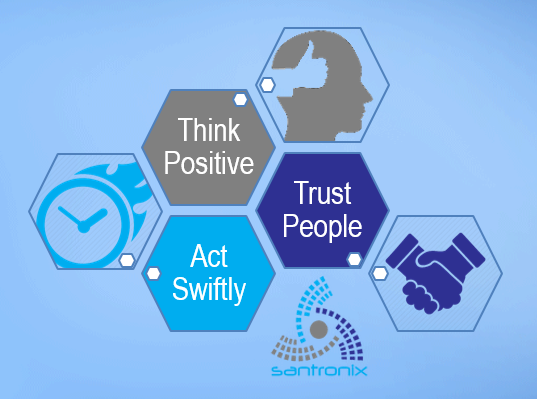 Think Positive : Our positive attitude will invigorate us to accept challenges and create innovations. Our pessimistic attitude will guide us from the beginning till we reach the zenith of success
Act Swiftly : Our timely and discerning actions will keep us moving at the pace the world is moving forward. We understand that if we want to remain in the technology front, we need act swiftly and react faster to market situations in order to create opportunities
Trust People : All said above cannot be achieved without trusting our customers, our fans and followers and gaining the same level of trust from them. Trust factor will define our value.
Technology Blog
We wish to bring in updates about the latest technologies from in and around Santronix which is guaranteed to leave you enthralled. Stay tuned for interesting blog posts, periodic newsletters and many more activities from us.
Internet of Things
We'll be bringing to you some cool updates from Internet of Things, which is one of our key focus areas for this year! We hope that our IoT initiatives will never get your eyes off from us! IoT is still an emerging domain and we believe that there's a huge underlying potential with it which can connect many things together in a smarter way and broaden the horizon of human possibilities.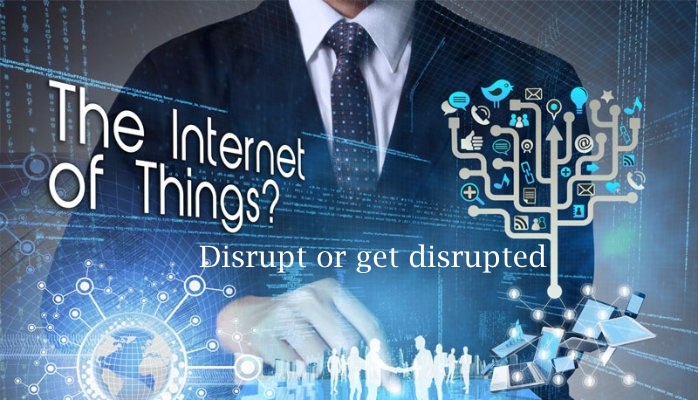 Adieu 2016
By saying this all, we wish to end our 2016 with keynote that 2017 will be an exciting and overwhelming year in terms of our solutions, our technology initiatives and endeavours!
With this note, let us get ready to dive into a very exciting and technology filled 2017!
Stay Connected!
Team Santronix