Digital marketing is an umbrella term for the marketing of products or services using digital technologies, mainly on the Internet, but also including mobile phones, display advertising, and any other digital medium. That's what Wikipedia says about it! In today's technology world, let's see how much relevant this definition is!

The take off your business depends on the scale and height of it's marketing! Few decades ago, the marketing brains were limited to only certain mediums, such as Newspapers, Posters, Television or a Radio. After the breakout of internet and its expansion in the last 10 years, the scenario has totally changed. People are spending more time on their mobiles phones than on a TV or a newspaper. This had conceived an idea of digital marketing few years back and now reaching to most definite, ubiquitous and swift method of marketing! People have also started buying things online and that has brought the marketing and buying on the same platform! so you can say that digital marketing is converting to revenue for a business almost instantaneously at most of the times..
How do we start with Digital Marketing?
This question might be bugging many of our minds and yet if you have no answer to it then you need to pause and look around! Most of the basic moves can be found just with yourself! The very very basic thing to start is with your own website.. It is very crucial that you spend most of your time and budget to create a wonderful experience for your product or a business. You website is everywhere. It is on your visiting card, on your brochures, and many of your potential customers will first have a look at your website. Your website depicts the class of your business, the values of your people and the richness of your product or a service. If you look around more, you will find many more assets that are your starting point for your digital marketing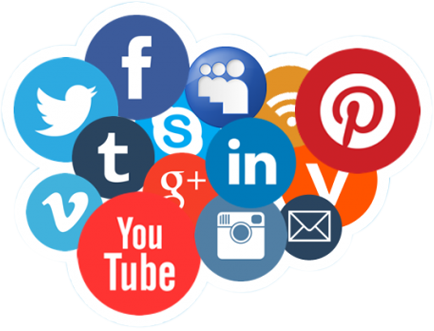 Here are some best suggestions…
Website : Much has been told about it. and if you now know your website is your first impression, so make it look classy and easy. If you are selling a product, go for much simpler but yet classy looks and don't make it too complex.
Create a blog : Blog is a very good and easy way to stay connected with your customer. You can write about your new product in your new blog or you can talk about the things you are working on. Blogs are contagious, so when they make journey though an internet, it brings you new customers from all around.
Social media : 80 – 90% of the online people today uses Social media. Facebook, Twitter, LinkedIn, Instagram are the best mediums of Social media. One of the best thing about them is that they are free, create your page or a channel and start posting new updates. Link them up with your site and ask people to subscribe to other Social media channels. If you can make videos, you can also think of starting up a Youtube channel.
Other strategies
There are many other ways you can reach out to your customers and increase your product sell
Affiliate Marketing : You can let other users or marketers make digital marketing for you buy making them your business affiliate and providing them a small amount of money as an affiliate commission. However affiliate marketing brings some concerns as well, as your affiliates also makes a brand of your image in either a positive or a negative way.
Display advertising: You can post the display advertisement in any of the popular advertisers such as Google ads. Your ads can reach to your customer on websites, mobile apps, games etc
Email marketing : Create a channel where users or customers can subscribe to get email updates from you. This is where you will get their legitimate email ids to reach to. By making a database of emails ids, you can reach out with new updates in no time.
Social media and campaigns : Use your social media accounts such as Facebook or Twitter to post updates about new product or a service. You can also create some customer engagement campaigns to keep your customers engaged.
Digital marketing is a boon for all businesses, from smaller to larger. Unlike early days where the marketing mediums were too expensive for small businesses, today digital marketing provides free to premium options. It's only upto user how they effectively use it!