Artificial Intelligence (AI) is increasingly becoming relevant in many areas. and when we talk about AI, the first question that haunts our mind is, if it is going to cut jobs in future! At first it might seem that it will adversely affect the jobs and people, however a much deep insight into it will make you realise that it isn't true always!
The first thing that pops our mind when we hear about AI is if it's gonna affect our livelihood in future? Recently, I received a message on a social media it sprung my mind too! AI is becoming increasingly relevant in many areas. In banking, medical science, space research, business intelligence, AI is spreading it's wings faster than ever. People are worried what it gonna look in future when it comes to their livelihood on present jobs. When computers were first introduced in the world, they first took prey of lot of manual jobs. Now the same computer is becoming smarter and intelligent with the chunk of softwares turning the whole game into an AI arcade. In 2013, researchers at Oxford University did a survey on the future of work. They draw the conclusion that almost one in every two jobs have a high risk of being automated by machines. The whole lot of this disruption is happening due to what is called as Machine Learning. It is the most powerful branch of Artificial Intelligence. In principle what it does is pretty interesting! It allows machines to learn from data and mimic some of these things that human can do repeatedly over the period of time.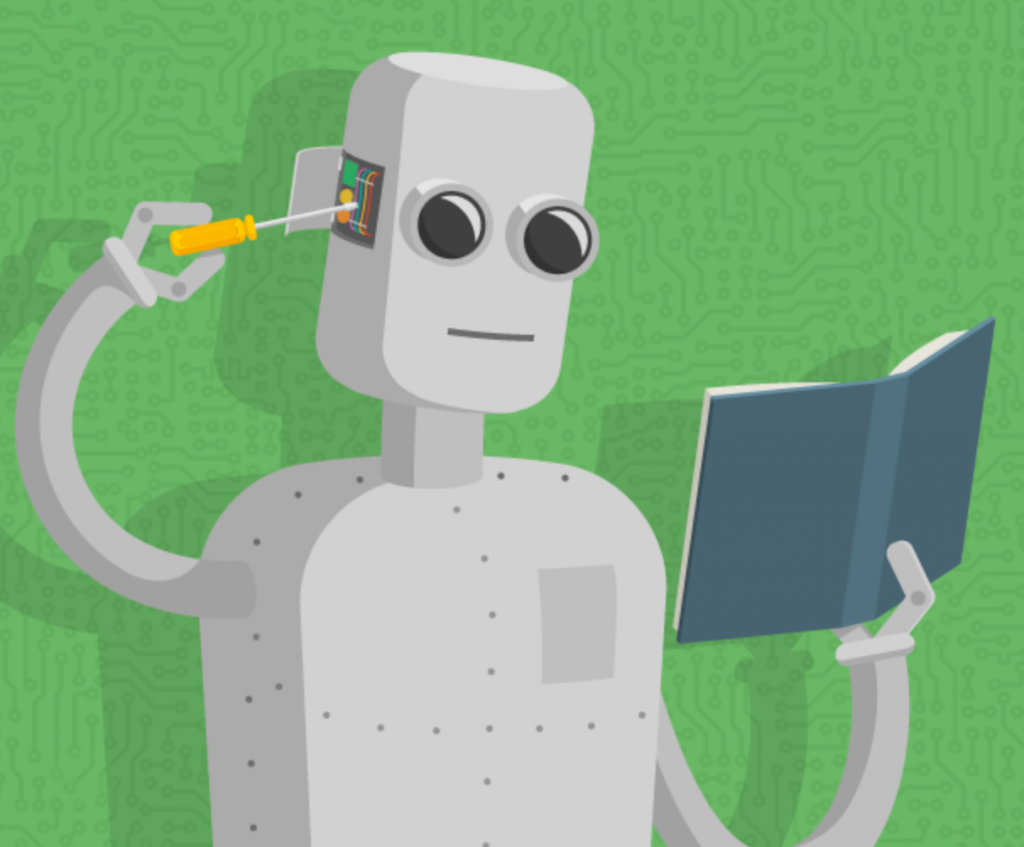 Machine learning is not a new thing! It started making it's way in early 90's with relatively simple tasks, such as assessing risks with loans and insurance, sorting messages and mails. However, the real breakthrough in the field of Machine Learning has started in last few years! It has evolved so much, that it is able to perform far more complex tasks. Today Machine Learning is used in almost everything that we use. Facebook sorting out the relevant connections and messages for us, Amazon displaying the latest and recommended items on their retail website, Google displaying exactly the ad of the product that I was interested in just few hours ago, are quite some of the examples of it. Some German based e-commerce retailer has taken AI to next level where it can predict the trends and recently in my read where an AI algorithm is able to predict the sexual orientation of a person based on their photos, and what not, it accurately tells it. In medical science, after feeding medical reports and diagnosis of patients to an AI system, it is now able to match the diagnosis given by human ophthalmologists. Not a myth, that AI is going to make it's way to all the industries in future and is going to help a humanity a lot, however the biggest question is whether it's gonna do that at the cost of their jobs!
It's not wrong to say that, given the right data, machines are going to outperform the humans. This is quite obvious because machines executes the job as per the algorithm fed to them and there is hardly any chance that they will do mistakes, in fact there is none, provided the data that their algorithm is based on is right. On the other hand, humans have limitations with their senses such as vision, hearing or even processing a manual task. Machines are quite fast enough to perform those and can break the barriers if replaced by even faster processing powers. For example, a doctor can diagnose may be 50000 illnesses over their career, the machine can do the same in just few minutes. By no way, human have chance of competing against the machines, when it comes to large, repetitive jobs.
However, there are things that machines can't do! The machines can not tackle the novel situations. They can't handle things that they haven't seen many times before. That's because the fundamentals of machine learnings are that they require to have a huge volume of historical data in order to be accurate. But humans do not need one. Humans can connect vividly different threads that do not seems to relate to each other at all and can solve the problems that have never appeared before. That's the innovation part where machines lacks a lot and no AI system so far is able to make any progress. We all know how the innovation of an electric bulb could happen which no machine would be able to do it. Machines can not diagnose the disease if they haven't seen that specific virus before, nor can they tackle the business situations which have never happened before in the history of mankind.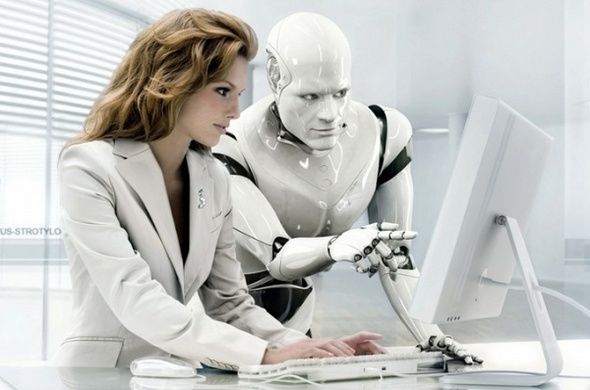 Machines can barely be creative as they lack human intelligence of connecting significantly different threads. This is inherently present in every one of us. That's why machines can not outperform humans when it comes to tackling novel situations. That's why it is evident that the jobs which involves repetitive tasks without any intelligence are at high risks of taken away by AI. AI can outperform human in these gigantically large volume tasks, such as purchasing raw material, Manufacturing a product based on demands, Creating business reports and analysis, diagnosing standard diseases. Therefore it is quite obvious that AI is not going to disrupt the human jobs as they seem. They can make the job of people easier and can shift the whole paradigm of jobs to another level. However, it is quite a risk for people who do not want to evolve and rather would like to stick to manual jobs. It is time for us to roll up our sleeves and upgrade ourselves to handle the more novel situations.
Written by
Santosh Ambekar
IT and IoT Professional
Disclaimer : The opinions expressed in this article are those of the author, and do not reflect in any way those of the organizations or institutions of which he is a member.